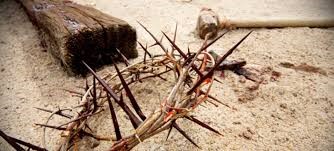 Christ is Risen! We must celebrate it while we can, for as I was reading this weekend, even this it seems, our most sacred of Christian festivals, is slowly being removed from our society. To many, the message of Easter, God's promise of eternal freedom through his Son Jesus Christ, is simply too much. They deem that we should not be allowed to celebrate such things and are doing all they can to dismantle it.
Our friend, Steve Addison has written an excellent blog entitled 'The Blasphemy of Easter.' Steve runs a mission organisation, Move, that trains believers to go out and make disciples. Please find time to read it, it is a good thermometer of the state of many who would seek to remove Jesus altogether from our society. Time is short, we must do all we can to be obedient to his calling.
For us, let us celebrate always, what God has done through his Son. Salvation is found nowhere else. He is risen indeed.
Happy Easter.